So so sorry for the lack of foodie post of late. I'm really scrapping the barrel here, folks. Digging out old drafts of posts I've written but not yet published. Been really really busy. Anyway, this will be my last post for the month. I'm travelling at the moment, which makes it even harder to blog. Leave your thoughts in the comment section. Stay cool and happy eating.
_________________________________________________________________________
Photos from a recent trip to Insa-dong, the artsy-fartsy tourist attraction in Seoul. Photos were taken circa November 2004.
Several visits on and I still see this procession happening on every trip I've made to Insa-dong. Not too sure if this is a weekend-only thingy, or it takes place daily. Not sure of the times either. So don't ask me. I've been fortunate to witness this every visit - must be my lucky Insa-dong star shining upon me. Unfortunately, I have absolutely no idea what it's all about!! Hahaha .... let's see if I can pull this off.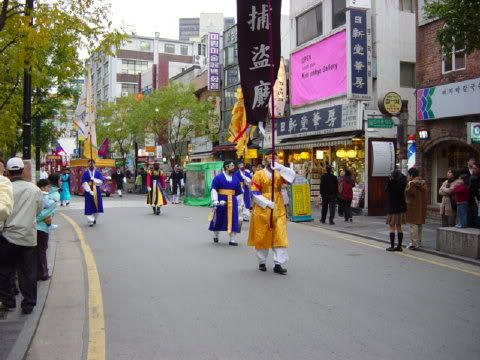 You start off by seeing this group of flag bearers clearing the street of pedestrians. Obediently, everyone step to the side. It's also a signal for you to prep your videocam, digicam, cameraphone and what-not.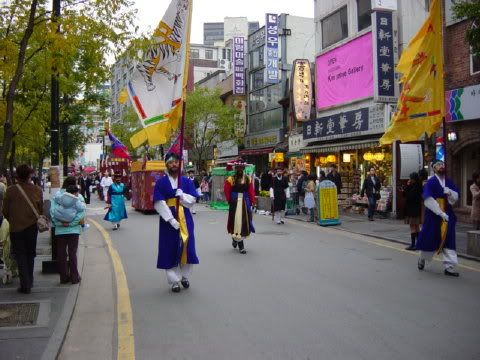 Those are fake beards and moustaches, in case you're wondering.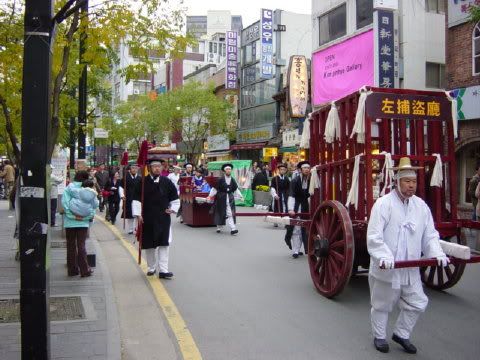 The man imprisoned in the first cage is presumably a criminal/offender of some sort, with his family (wife & children) following suit. The procession proceeds along the main street of Insa-dong, with one or two stops in between for some play-acting. Nothing exciting happens at the end of the street. They just steer off into the back and get undressed! What happens after is best left to your imagination.
So I've come to my own conclusion - this is a re-enactment of how offenders/criminals are shamed in public by parading them around the village, with family in tow for good effect. Ahhh ... the good old days. If you have more information about this, please share them in the comment section. Appreciate it.
Lots of street snacks all along Insa-dong's main street.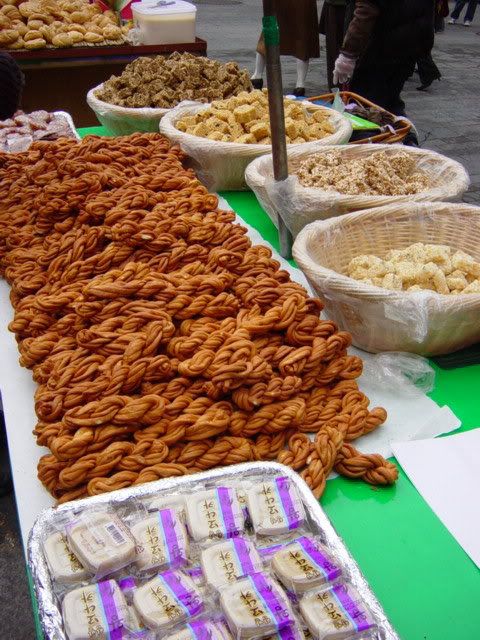 I came across this stall that sells a variety of rice crackers.
Notice in the background (next stall) - that's the giant custard cream puffs that's all the rage right now in Seoul. I'll probably do a post on that later on.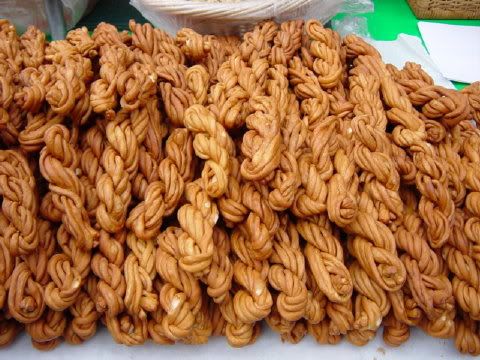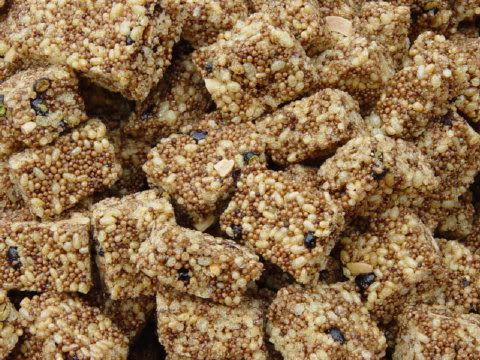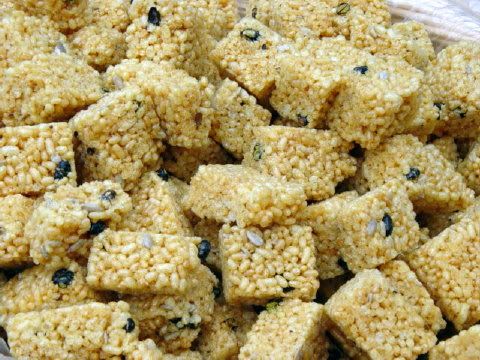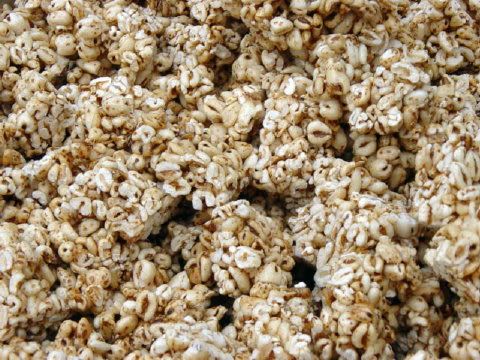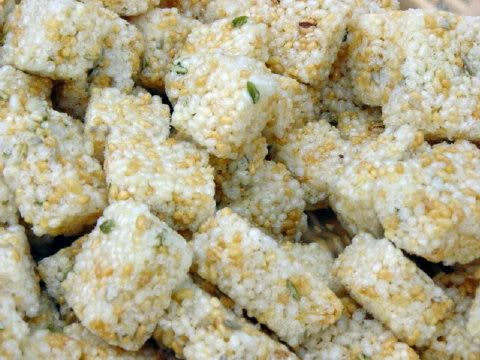 I've no idea what these are called in Korean. If you know, and I'm sure many of you do, do share. Comments section is where you need to go.
I've tried some of these rice crackers and I must say, they're pretty bland to me! :o) Maybe that's the way it's suppose to be. Anyhoo ..... like I said. Bland. Colorful though, interesting to look at, but bland. Did I mention bland?