Here are some photos of the recently renovated food court at Doota.
Refer
here
and
here
for previous posts on Doota.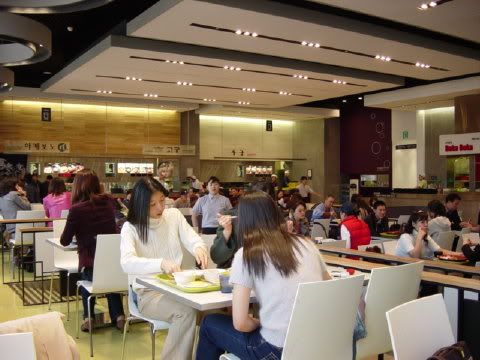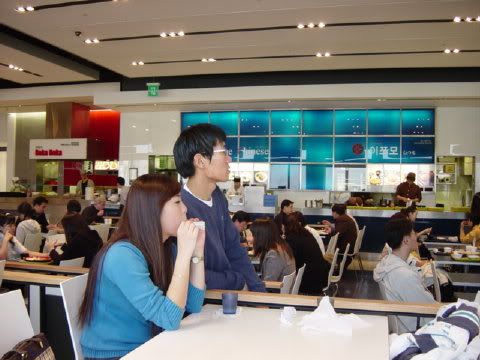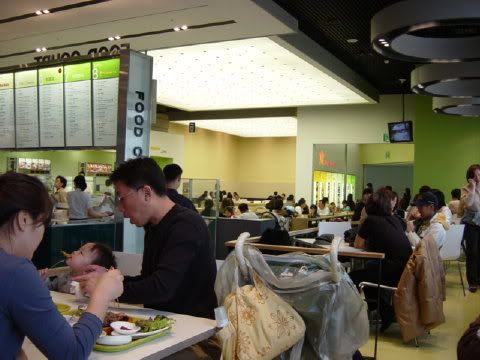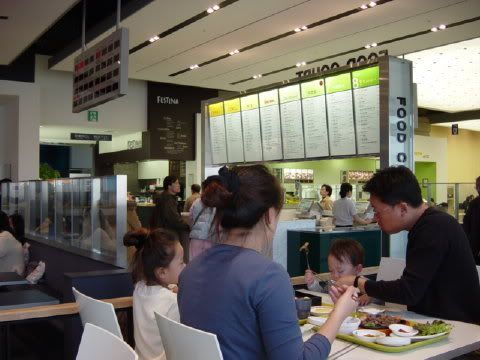 The system here is pretty standard as is everywhere else. You place your order at the cashier (above), pay and you get a receipt with your order number printed on it. Wait till your number appears on the LED signage and collect your food.
There are 8 stores at the food court, offering mostly standard Korean fares. There's a pizzaria that dishes spagetti, lasagne and pizzas (duh!), and a Chinese store that does pretty decent business, offering the typical "chinese" fare so familiar here -
jajang myeon
, jjam pong (seafood noodles) and
bogeum bap
.
As far as food courts go, the limited number of stalls, and hence the variety of cuisine offered, is somewhat of a downer. Prices remain decently standard though even after the renovation; KRW5,000 - KRW8,000 per person will suffice. Tastewise, it's pretty standard stuff - nothing to shout about. Eating here is purely for the convenience of Doota shoppers and to give their weary legs a rest. There's better food to be had in the many eateries around the corner from here.